Back off or my AV will smack you with her AV man-hand and if that doesn't work, she'll smack you with one of her many, many skeleton hands.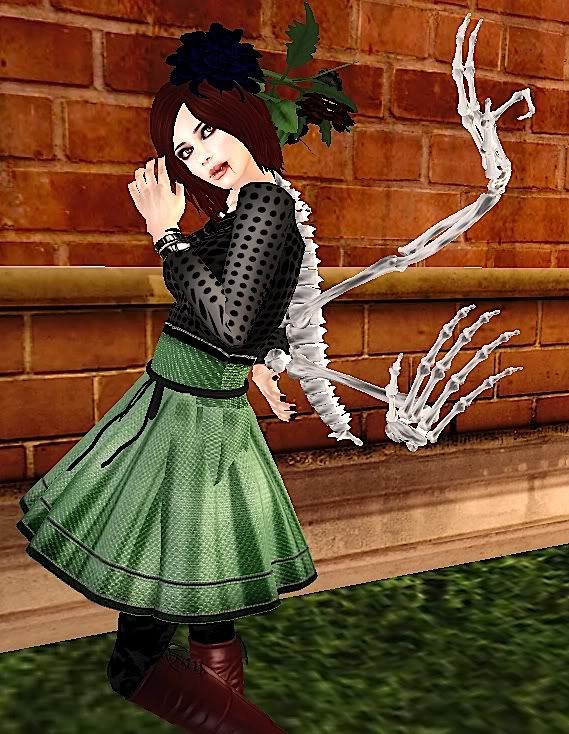 My AV's hands are sized normally, I swear, but for some reason they look really, really drag queen to me these days.
*shrug*
Oh well.
Halloween on a budget. Ready? GO!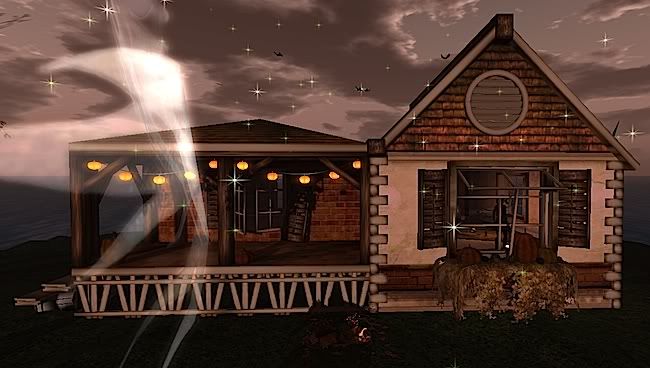 The Plumpkin Cottage, 104 prims, by
Honey, I'm Home.
It's 45L in the
Royal Living Magazine Pumpkin Hunt.
IT ENDS TODAY! RUN!
Bow down before my total fail attempt at mood lighting.
I love this house so much, I want to bake a cake that looks just like it and eat it.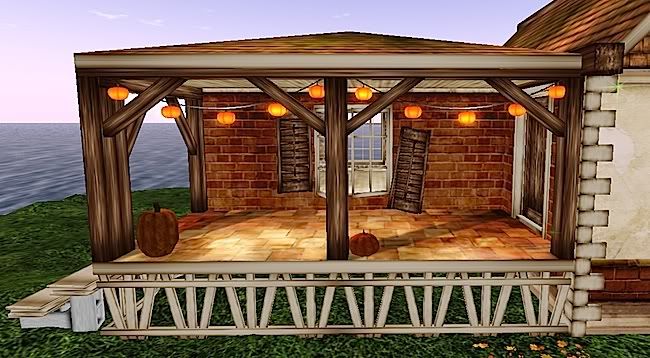 "My Pumpkin Party Lights are brighter than your sunny disposition" and FREE in the Black Cat Hunt at
enLightened
, ends Oct. 31.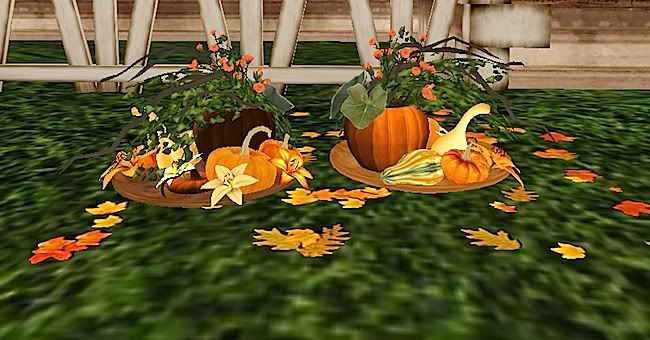 "Hey, I like that autumny stuff that you spread all over your yard!" Another Royal Living Magazine Pumpkin Hunt prize, 45L, at Urbanized.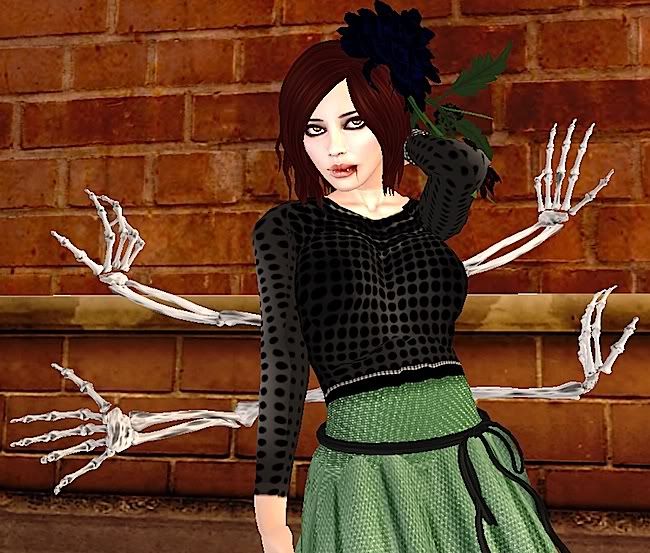 "I can't decide if your fake skeleton arms are creepy or kind of cool, but regardless, I can't help but dig 'em." (Arms of Kali by Gilded, 150L, at the Kreepy Kawaii Khaos Halloween Festival.)



"I told you I would never wear a vampire skin, but I lied." (Paige skin in Bite Me by Illusory, 88L at Collabor88.)

"Hey, what else are you wearing?"
Eyes - Banana Banshee - Venus eyes in Caramel, 80L
Dress - Chantkare - Delight Dress, 300L
That Stuff that's in My Hair - Split Pea - Don't talk my heart's not in this, 100L (OK, here's the deal with Split Pea. There are ban lines around it. But who knows - maybe it's just me that's banned. Regardless, you can land HERE and cam in and buy things. I am nothing if not resourceful.)
Hair - Truth - Tess in Burgundy, 250L
Boots (That You Can Barely See) - Deco - Madison Boots in Cherry (MESH ALERT!), 300L
Watch - ISON
- Vipera Watch in Onyx, 125L
And your Halloween would not be complete without this darling (purebred) Black Russian girl kitty with (purebred) Fire eyes, Illume shading and Boo Boo tail! A mere 1200L!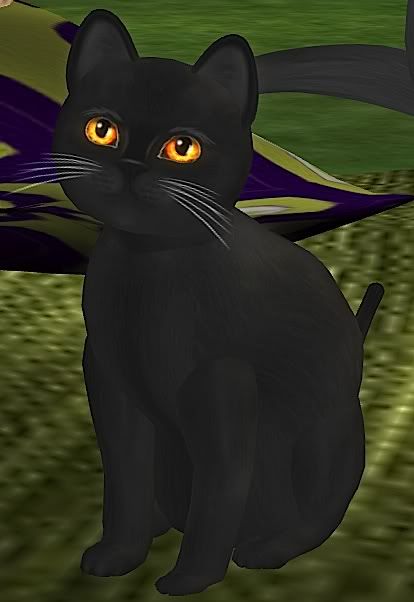 Buy her HERE at Em's Juicy Kittens!
(Sorry. Blatant sales pitch. I'm so so so so so so broke. I couldn't help it.)