WOO HOO! It's my rez day! I almost totally forgot about it this year! Shower me with love and fake horse food! And cat food! And dog food!
Here's what my AV looked like when I left Orientation Island three years ago today: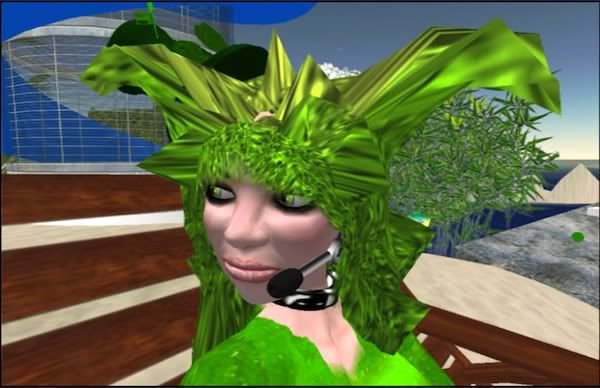 BAHAHAHAHAHAHA!
I designed that hair myself. And I thought the Janet Jackson-esque headset was a reallllllllllly nice touch.
Trying to assemble an AV back then was a horrendous experience. Choices were limited and I didn't know what the hell I was doing. I can't believe I survived that ordeal and stayed. I was actually really happy with that AV. As soon as I finished putting the finishing tweaks on that awesome, awesome hair (I think that bush behind my head has the exact same texture), I went straight to a virtual pub in Dublin. I thought it was SO UNBELIEVABLY COOL!
It took a guy to finally say to me, "Um, can we give your AV a makeover?" Until then, I lived in sweet, sweet oblivion.
Shoot, I have to go to work. Later tonight I might give my AV a modern interpretation of my look on Day 1. I meant to do it for this post RIGHT HERE but I was too tired to get up in a timely manner this morning.
Have an awesome day today. Do it for me!
Posted: March 16, 2011