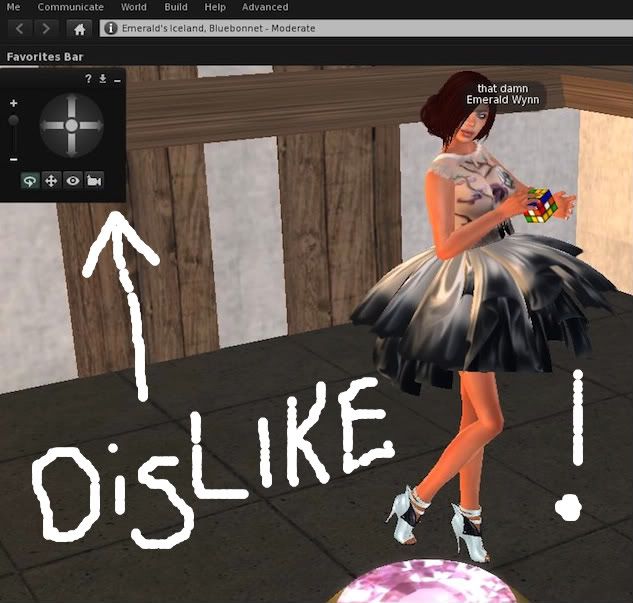 So this Beta V2 — it makes me feel all giddy, like a noob. Figuring stuff out and all that.
I was gonna write this really amazing post about it.
But damn, I am so tired these days.
Instead, I guess I'll just say, "I hate the new camera and motion controls."
Other than that, it's aiight.
And that dress by Zaara up there? Yep, it's gorgeous. But what people aren't telling you is . . .
FLASHER!
It doesn't walk so well.
If I would've known everyone was gonna get all up in my glitch, I would've worn decent underwear.
Thank you for all the
dinosaur love
. I'm really touched. I had no idea so many people would show up and take photos with my dinosaur. I'm thinking of putting a dance floor up there now.
I would show you some dino pics, but damn, I am so tired these days. Next time, I promise.
Instead of doing anything productive, let's play . . .
WHO'S HANGIN' OUT AT STILETTO MOODY? :D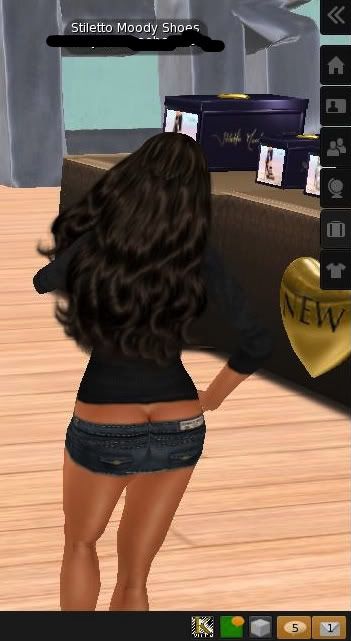 Crack
Crack with attitude.
(Hahahaha — those two are awesome though. I don't know where they got that diva AO but it was spectacular.)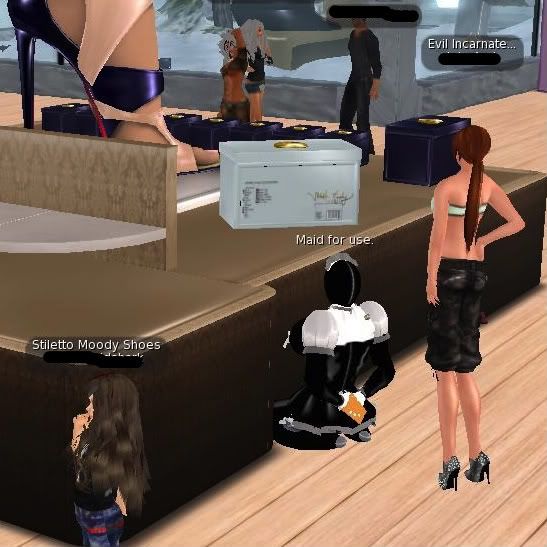 . . . and a woman, her latex-clad slave . . . and their child. (Sorry I couldn't get a shot of the ball gag.)
YOU THREE SHOULD BE ASHAMED OF YOURSELVES!
That's sick.
You know, when I saw that threesome I almost went off on an unholy rant with this whole, "You need to keep your kid out of your kinky sex life!" thing . . . until, um, I remembered that it wasn't
REALLY
a kid.
But it's still sick.
Plus, I had to hear about all the whipping and the shocking and the "yes Mistress" in open chat. I get it, you guys are kinky. And pedophiles. Now slowly back away from the shoes and go home please.
As long as I'm speaking to people who can't hear me . . .
Dear Stiletto Moody, I love you and congrats on your new baby but . . .
. . . Roll
On Floor
Laughing.
There's no way in hell I'm ever wearing these new heel-less shoes. I don't care how Emperor's New Clothes-ish everyone gets about them.
NOT WEARIN' 'EM!
And what really depresses me is that soon I'm gonna have to watch a bunch of bishes walking around everywhere on their tiptoes.