Hey look, everybody! New Truth hair!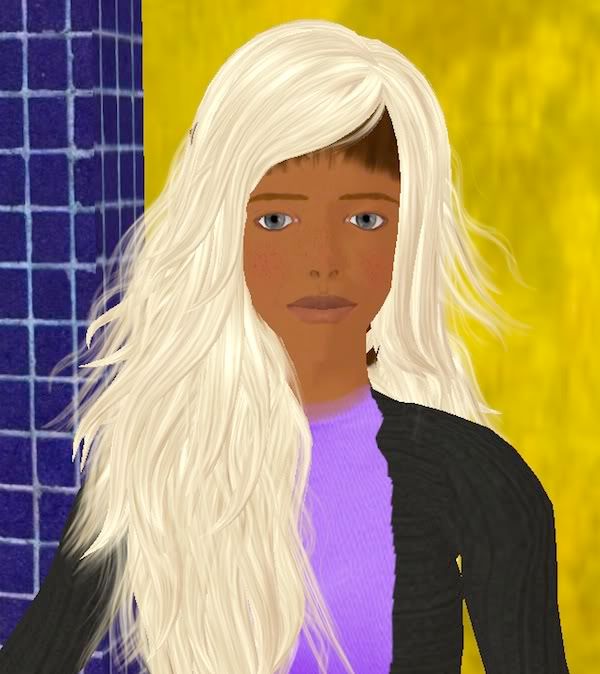 You know, sometimes bloggers go to great and justified lengths (pardon the pun) to showcase Truth Hawks' new releases. You've seen it: We get all gussied up and do the fangirl slam dance all over the feeds.
But maybe we're taking the wrong approach. Maybe we need to tone everything else down and just let the
beauty of the hair
speak for itself!
So rock that Mischa hair, Ruth, you sexy bitch!
Kidding. :-\
Actually I logged in this morning to find myself transformed into that annoying noob chick in the peppy Pepto-Bismol dress.
Oh my gahhhhhhd. Get her away from me.
(Hair: Cady in Streaked, um, Swedish, I think. I was too damn depressed to write it down.)
Dear Linden Lab, if you're going to Ruth me, I'd rather we just kick it old-school with the stuff-that-nightmares-are-made-of Ruth.
Because this chick annoys the bejeezus out of me.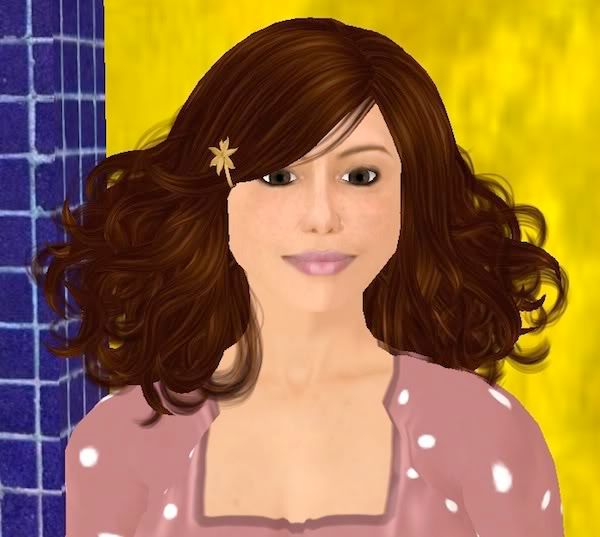 (Hair: Kitty in, hell I don't know, Auburn? You can change the type of metal on the clip, which is cool.)
She's got that smug "Ha ha ha! It's going to take you at least 30 minutes to get your AV back to normal! Ha ha ha! Good luck finding all that stuff in your inventory! Ha! Ha! Ha! . . . Ha!" look on her face.
She's practically begging for a good old-fashioned ass-kicking.
(Does she even have a name?)
I'll take mullet-master Ruth and her startled "Who are you and what am I doing here and why aren't I teaching a girls' gym class somewhere?"gaze over this polka-dotted bitch any day: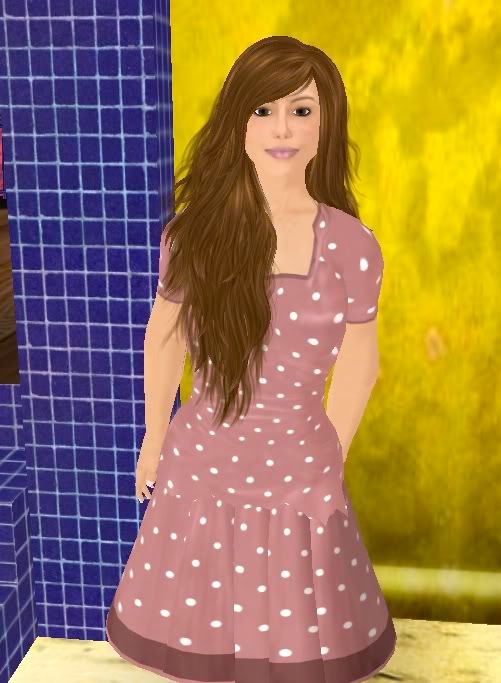 (Hair: Mischa in ... awkward pause . . . Almond? Your guess is as good as mine.)
Truth also released a new men's style today.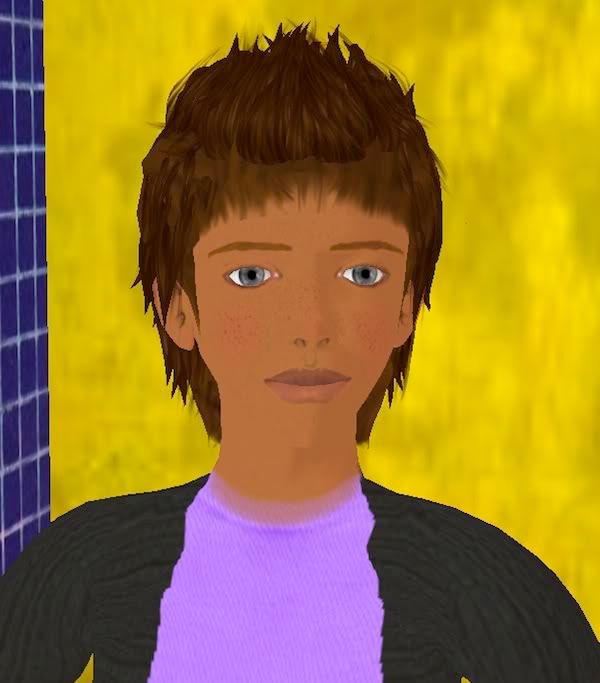 David in MahoganychestnutbrownishIhavenoidea
As highly irritated as I am right now, I'm kind of inspired to start a series of old-school Ruth fashion posts. Or maybe 'The Chronicles of Ruth's Second Life Adventures.' Take her to strip clubs and such. Get her pole dancing. Crash SLebrity parties. Ruth goes ballroom dancing. The possibilities are endless!
Now I'm laughing. Don't steal that idea!
SEE THE HAIR ON BEAUTIFUL PEOPLE
Truth Hawks' Blog
GET THE HAIR FOR YOUR BEAUTIFUL SELF
Truth In World
Truth on SL Marketplace