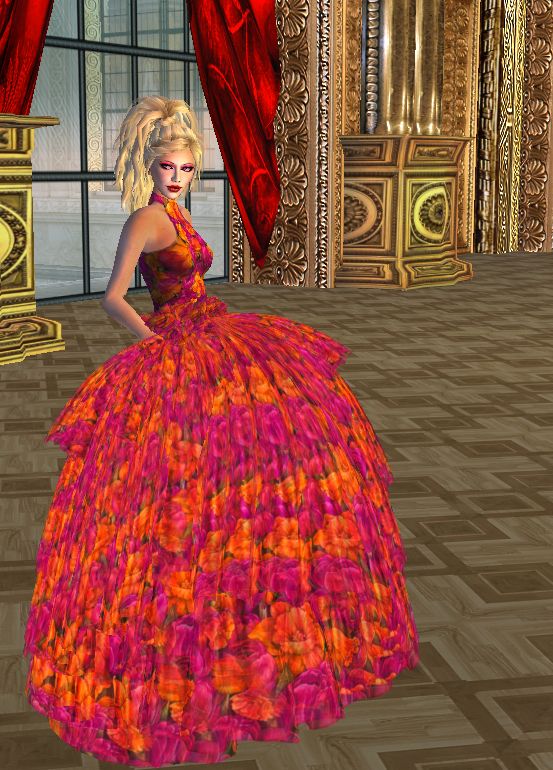 I found something cool — well, at least I thought it was cool — when I opened the box that contains this Passion dress, which is one of
SHIKI's
donation items for
Culture Shock
.
It's a notecard with info about the brand and the designer. And because of it, I can now tell you these things about SHIKI:
• SHIKI started out as a small men's casual wear collection, launched in spring 2008. The women's line was launched in 2009.
•
Shinichi Mathy
, owner and creator of SHIKI, was born in Tokyo, Japan. He relocated to Hawaii and lived there for 20 years. He currently resides in Tokyo.
• Mathy describes SHIKI's style as "distinctively urban," and all the details on the clothing are hand-drawn.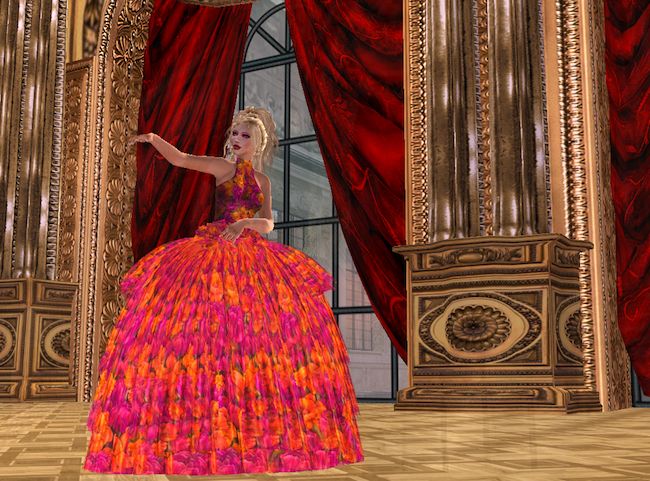 ("Shall we dance?")
• I met
one of my best SL friends
at a SHIKI grand-opening hunt in 2009. (That's not on the notecard.)
• In my young, broke SL days, SHIKI's free monthly group gifts were a wardrobe staple for me. (That's not on the notecard either.) Three years later, the gifts are still cool and the group is still free to join.
I like to hear the stories behind SL's creators. It also helps with blogging and allows me to say something besides "Isn't this dress purty?" I wish everybody included "About the Creator" notecards with their work. So get crackin' on that, everybody.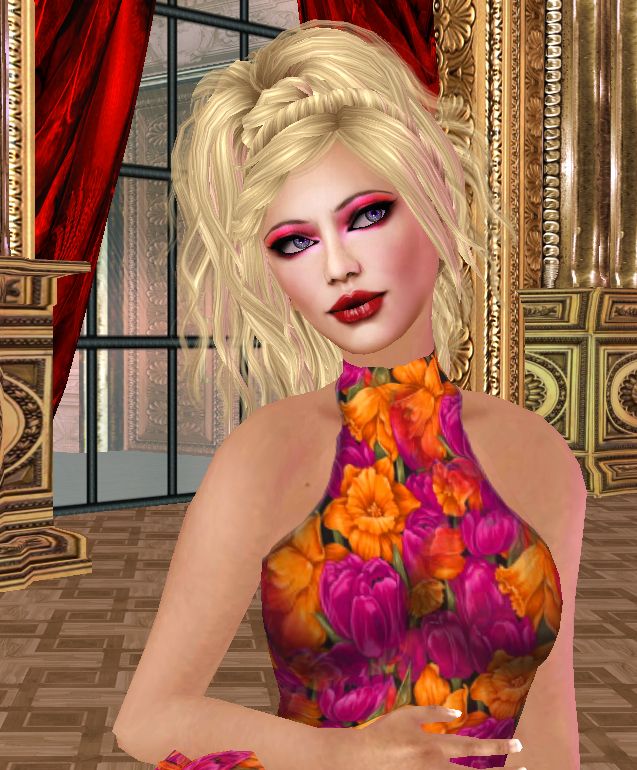 ("In Second Life, it's easy to match your eyes to your dress.")
This is the last day to shop at the
Culture Shock
fundraising event for
Médecins Sans Frontières/Doctors Without Borders
. THE LAST DAY. I went over there this morning and it's relatively lag-free, especially for a Saturday, knock on wood. So don't do what I usually do and think of heading over to an event the day after it ends. I've missed about half the events in SL this year thanks to procrastination.
VISIT INWORLD
Culture Shock 2012
ROLL CREDITS
Dress
-
SHIKI at Culture Shock
- Passion, 750L, 50% donation item
Eyes
-
MONS at Culture Shock
- Shocking Eyes in Purple, 250L for a fatpack of 15, 50% donation item
ALSO PICTURED
Skin
-
Sugar
- Gypsy, Fire, Tone 2
Hair
-
Truth
- Enisa w/Roots, Champagne