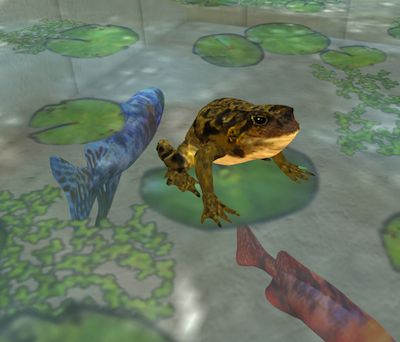 I feel privileged to live next door to
Funky Junk
creator
Ulaa Coronet
. Sometimes she lets me come up to her building platform, which looks exotic and mysterious to a non-builder like me. Not only is she unbelievably talented, but I know a little of her RL story and she seems to me to be a strong and amazing woman.
Too bad for her I have a ROCKIN' SINUS HEADACHE and can't write for sh*t today.
Anyway, out of all the designers who are participating in the
Culture Shock
fundraising event, I think I spent the most at her space. (Do we call it a space? Shop? Stand? Pick one.) She has an awesome house for sale there. I bought it, but then when I got back to my parcel the thought of taking down my existing house and replacing it made me feel a little weary. Usually I only replace my house when I accidentally delete it, which is about once a month. So check back with me in two weeks.
Fortunately she also has landscaping accessories there. Or garden elements. Yard decor. Pick one. That's right — you're doing the writing today while I pop more Sudafed.
Patio Succulent Garden, 17 prims, 149L, 100% donation item
I don't have a big enough patio, so we're going to have to look at it smashed up against the side of my house. This garden makes me miss Arizona. Sometimes I think the biggest mistake I've ever made in my life was leaving Tucson. Oh well. We live and learn.
Patio Tropical Arrangement, 27 prims, 199L, 100% donation item
Imagine it in a corner. Of a patio.
And at the moment, my yard is BURSTING with KOI!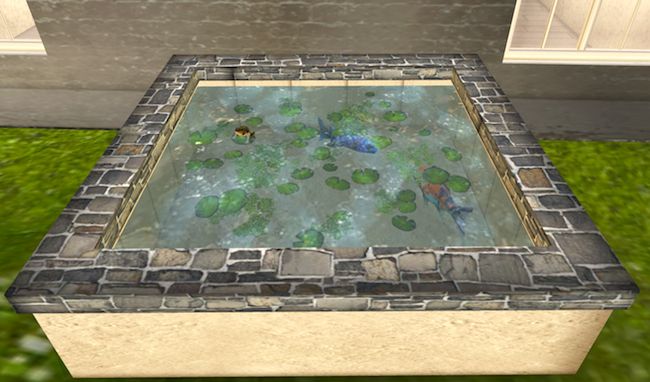 Patio Koi, 27 prims with swimming koi and frog (6 prims empty), 249L, 100% donation item
Awesome.
VISIT INWORLD
Funky Junk at Culture Shock
MORE INFO
—
Culture Shock
is an annual sim fair event (organized by CHIC Management and sponsored by Modavia Productions) in which more than 180 of the grid's best creators present new and exclusive items inspired by their RL cultures. Some or all the proceeds from specially designated items will go to
Médecins Sans Frontiéres (Doctors without Borders)
, "an international, independent, medical humanitarian organization that delivers emergency aid to people affected by armed conflict, epidemics, healthcare exclusion and natural or man-made disasters." Visit the MSF Website
HERE
.
Today is the last day of Culture Shock.