This is my cat Aisuru:
It just dawned on me that any time I have any kind of a blatantly or vaguely Japanese animal ("blatantly Japanese!"), I name it Aisuru.
That's how much I love you,
Aisuru.
I'm so happy to be the only one on the planet blogging about these cats. They are awesome. Join me for a minute as I honor my Southern roots with some redneck talk:
"Go get you one of them thangs for 1000L at the Project FUR Japan sim."
They look kind of doubtful and disapproving of my distinguished Southern drawl.
The Project FUR Japan sim opens at 9 p.m. SLT today (April 2), but I will make a drug run for you and go buy you one of these cats early for a mere dealer fee of 500L.
KIDDING, KIDDING, I'M JUST KIDDING!
(Everyone watches and laughs as Emerald gets her blogger tag get taken away.)
This Kibo Neko - Hope Cat is a special limited-edition fund-raiser KittyCatS cat for sale at Project FUR for 1000L. Proceeds go to the group Japan Earthquake Animal Rescue and Support, which is awesome because Japanese animals need help right now too. I like animals way better than people these days. Sorry, people.
Breeders, please don't buy this cat and think it's going to pass along some kind of special traits. Think of it as a starter cat with paint on it. I keep hearing people get all mad and confused because their similarly limited-edition Valentine's Day cats or Leprecats aren't doing anything magical. They're not supposed to. It's just a starter cat wearing a fancy coat for a special occasion. Live in the moment and bask in its glory!
KittyCatS also will be selling another limited-edition cat, Yuki Neko - Courage, at its main store. All cats are sold as a single kitten, random gender, with enough food for a week.
Sometimes when a blog post starts sounding like a lecture or a book report, I just stop talking.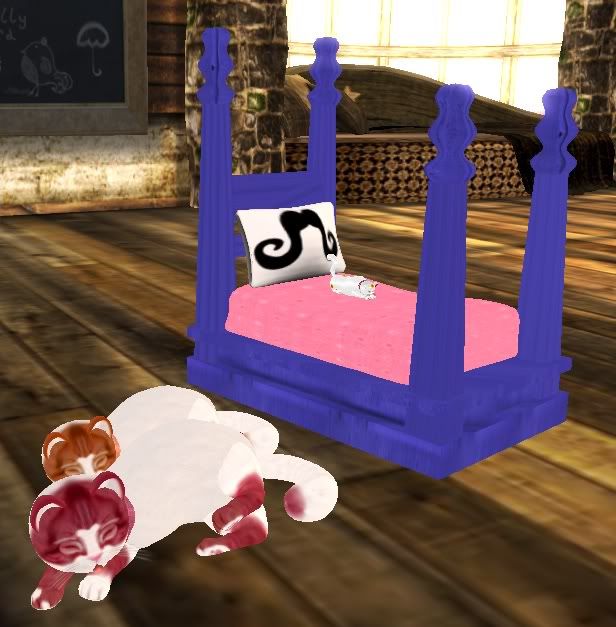 Don't forget to pick up a mustache pet bed by Intrigue while you're there. (Set of three, 100L)
GET THEE TO THE SIM
Project FUR Japan
Project FUR Blog
KittyCatS Main Store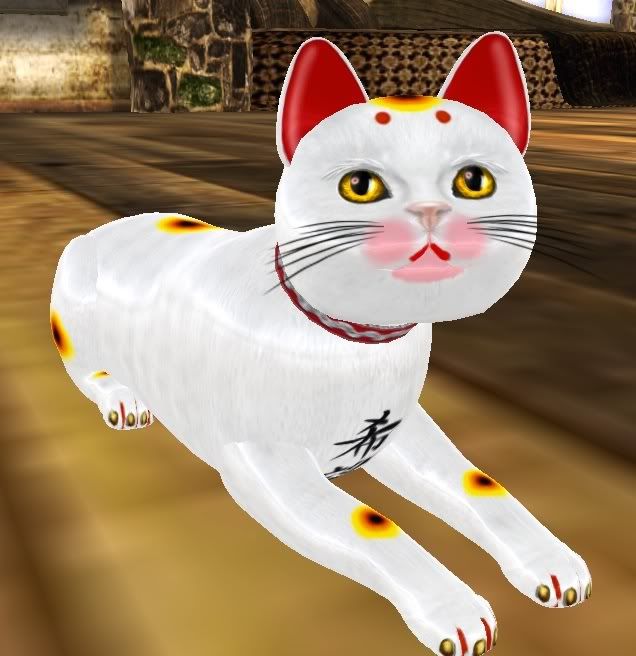 Stop looking at me like that.