Woooooooo! I haven't been able to log in to SL for almost a day. I was relieved to see that it was a grid thing and not an "Em's Mac Sucks Again" thing.
Because of it, I'm about three creators behind on my Fantasy Faire posts. I know there are probably some of you out there who are screaming, "SO SICK OF FANTASY FAIRE - JUST STOP ALREADY!" but it's my favorite event all year and I've been assigned four creators to blog (not to mention a few I asked on my own).
There are only three days left of Fantasy Faire, BTW. Wow, it goes by fast.
FallnAngel Creations
has four RFL donation items out this year. Here are two of them.
Azlyn Silks (also includes white top and bottoms), 475L, by
FallnAngel Creations
.
I've always loved the way creator
Azriel Demain
works with color. I could go wild in that store if I had the lindens.
(Also pictured, not at Fantasy Faire: Skin - Mia in Pale by
Tzal
; Hair - Cassie in Champagne, Roots, by
Truth
)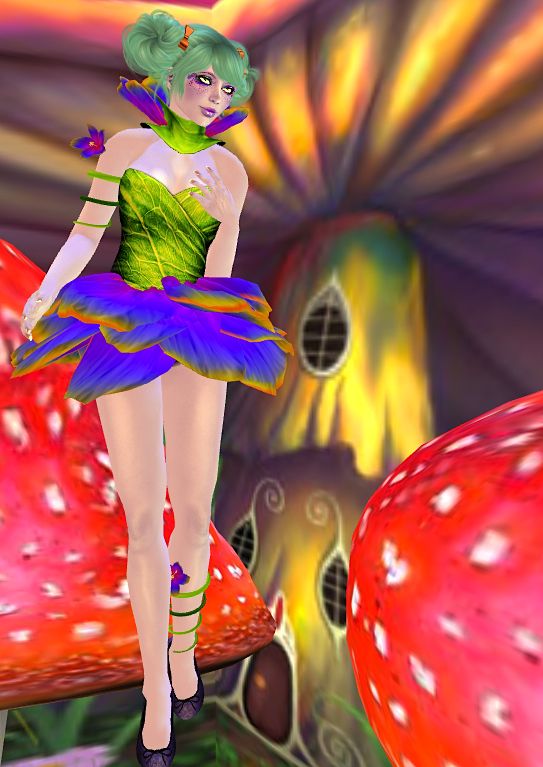 Sanaka Dress, Fantasy Faire Exclusive Version, 550L, by
FallnAngel Creations
(Backdrop from Fairy Skybox/Photobox w/five animations, 400L, by
Style by Kira
.)
Kira Paderborn
also has some gorgeous skins out.
Shino Fantasy Skin in Ribbon Fairy 02 by
Style by Kira
(500L)
(Hair - Velvet in Cool Mint, Roots, by
Truth
)
VISIT INWORLD
FallnAngel Creations at Fantasy Faire
Style by Kira at Fantasy Faire