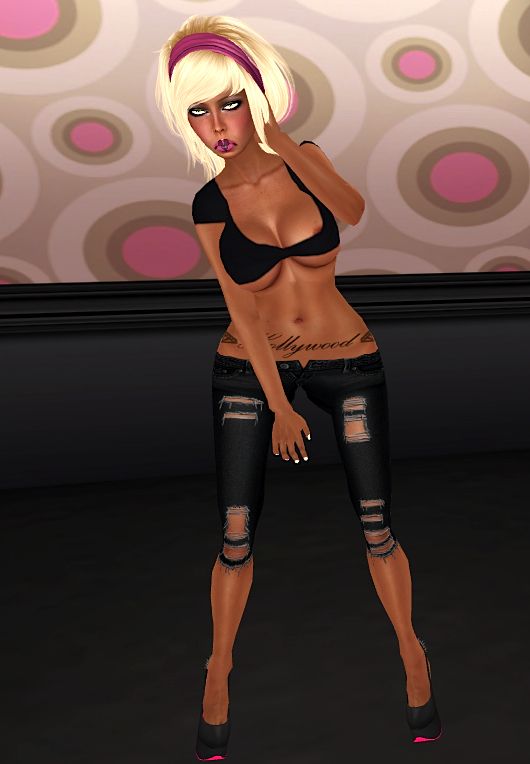 I walked into a store the other day and almost EVERY AV in there had that same look of grumpy little downturned mouth, freakishly wide hips and way too many cracks showing. I didn't know if it was some kind of April Fool's joke or what, but I got bored and tried to make that kind of shape too.
It wasn't as easy as I thought it would be and it still turned out kind of fail, so props to those chicks (a little). I cannot master the art of . . . well, hell, I don't even know what this look is called. It makes me miss the days of bling though. Back in my day, there was at least a kind of purity to the fug. *rocks in rocking chair thoughtfully*
Shudder.
I spent a day running around looking like this and it's amazing HOW GRUMPY I got after staring at myself for a while.
Speaking of grumpy, this chick wins my punctuation-less "I'm not sure if you were intentionally trying to make me laugh but you did so thank you" award of the week:
WHY U SO ANGRY, HOMELESS LADY?
She even had this "crazy angry homeless lady"-type AO that I couldn't quite capture in action. It had, like, a little foot-stomping, tantrum thing going on. I kind of want it.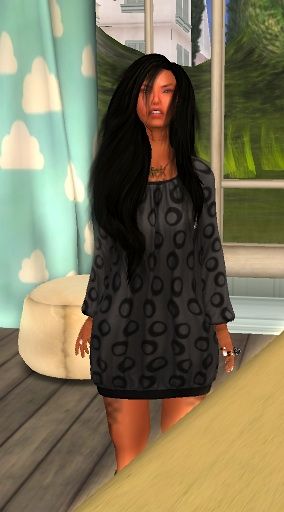 At least her AV isn't boring.
And I do like her dress.
(The Dressing Room Blue is becoming my new favorite place to AV-watch.)
Poses by
Wet Cat
.