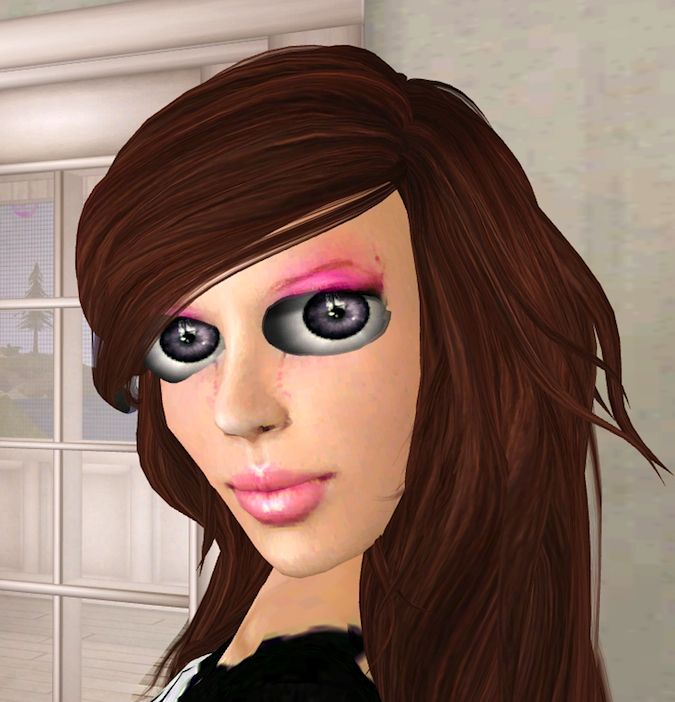 New Enaid mesh eyes at
Vision by A:S:S
!
("I'M WATCHING YOU!")
You get two versions — clear and natural whites. I prefer to call the natural ones "veiny" though. And my AV uses Visine.
Each set also includes an eye alpha layer, a resize HUD . . . and a pair of system eyes in case you get a little crazy with your mesh resize HUD and decide to see how big you can blow up your eyes and then start laughing really hard and then get too weary to fix them or even put periods or commas in long run-on sentences and you think "Maybe I'm too juvenile for mesh eyes — THANK GOD there's a system pair."
They're beautiful though, huh? (80L per pair or 600L for a fatpack of 10. See the colors and what they really look like
HERE
.)
**and she never received review copies of eyes again**
Meanwhile, if your maternal instincts are kicking in but you don't have a linden to spare . . .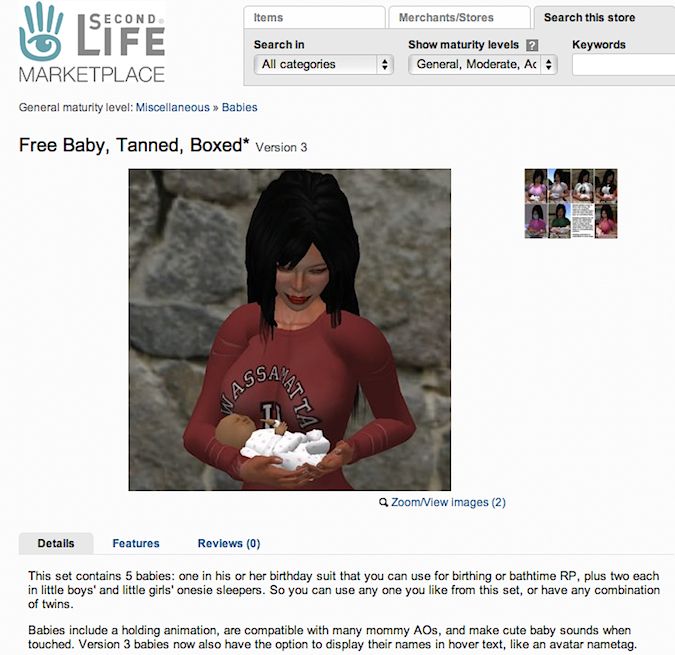 Free baby, TANNED AND BOXED!
(Version 3)
You don't have to breastfeed in that tanning bed anymore!
. . . OK, see now I feel bad.
I mock because my life is so empty.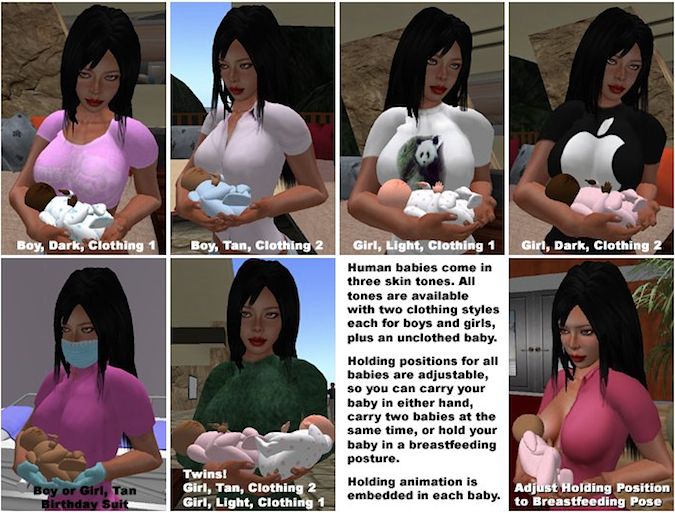 Seriously, there are five babies of varying shades and dress in this free set. And an adjustable holding position in each baby. And they make sounds and everything. Very generous. Now you don't have to be rich to be a pixelated parent! Get them
HERE
. (I did.)
I think I'm done. My apologies to
Vision by A:S:S
. Thank you in advance for not kicking mine.